Social media has evolved so much over the past years that it has basically taken over a big percentage of our lives. Every person who uses Twitter knows how it feels to just tweet exactly what's on your mind and rant about what's bothering you.
Celebrities who often have millions of followers have are the ones who have the biggest influence. They could tweet they're into this brand or this restaurant and make their followers take their word for granted instantly. 45th President of the United States of America, Donald Trump, is known for voicing out his opinions on his Twitter account—@realDonaldTrump.
People know he tends to actually be very active on Twitter and sometimes, he might even be "too" active. There was a time when he tweeted the frustrations he was experiencing about the people from Nordstrom who were treating his daughter, Ivanka Trump, unfairly. Not only did he voice out his emotions but he also tagged Nordstrom's official Twitter account too —talk about d-r-a-m-a…
Not only did he tweet it to his personal account but he also retweeted it with the official President's account—@POTUS. This move of his would definitely damage Nordstrom's reputation mostly because, with the millions of followers Trump has, we can easily assume the whole world will be talking about it. The tweet got a lot of attention online so you can say that Trump won this round of the fight.

Apparently, the tweets were not enough for him. He later decided to make Kellyanne Conway, his Counselor, to go live on Fox News and advertise the clothing line of his daughter, Ivanka. Conway said: "Go buy Ivanka's stuff is what I would tell you. I hate shopping, but I'm gonna go get some myself today. Ivanka has tried to distance herself from her brand since the election. It's a wonderful line, I own some of it… I'm just going to give a free commercial here: Go buy it today, everybody. You can find it online." 
Violation of the Ethics Laws – Yes or No?
Now, we hope you didn't think that Trump can actually get away with anything just because he is the president of the United States right? — or can he? Donald Trump is actually said to be exempted from any alleged ethical violation or even implications caused as a direct result of his behavior. This decision was confirmed by Chairman of the House Committee on Oversight and Government Reform, Jason Chaffetz. So, even though it might seem unfair, this time, Trump did get away with it.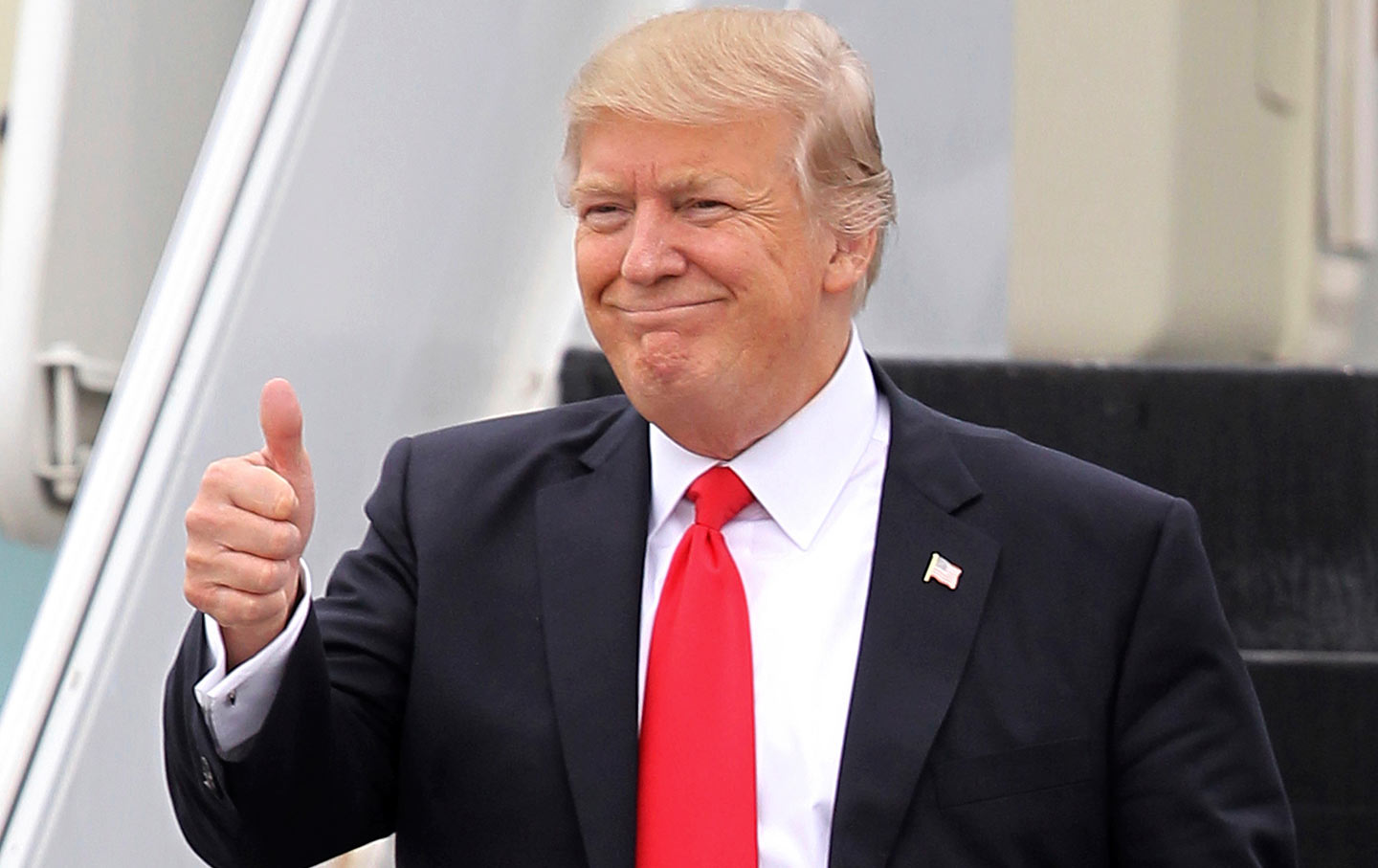 His Counselor Kellyanne Conway, on the other hand, is not exempted from anything whatsoever. She somehow made some violations connected to the Ethics Government Act of 1978. The law basically says that a person can't use his/her public office post for his/her own private gain.
For Conway's situation, she actually used her position to endorse and plug Ivanka's clothing line. Chairman Jason Chaffetz admitted that Trump and Conway's behavior is a perfect example of an Ethics Law violation. He claims Conway went quite overboard.
Soon after this apparent violation, a letter was sent to the United States Office of Government Ethics by Chaffetz and Representative Elijah E. Cummings in order to impose an investigation on what happened and to recommend discipline to those at fault. We're guessing Conway learned a lesson or two after acting all confident and savage like her boss, Trump.

Did you know that recently, Trump's Twitter account got disabled by a rogue Twitter employee? Well, it did. Trump was able to recover his account and he's back to posting his all-time favorite daily tweets and keeping himself under the hot seat even though he is now the President of U.S., making people question him and his thoughts on so many important things that are going on in the world right now.
Should Trump's tweets be censored?